The Company
Founded in 1996, Image Impact Group, LLC. has assisted numerous businesses in establishing their individuality and finding their audience.  We take pride in our work, and strongly leverage the latest technology and marketing concepts to deliver the total package… that being not just quality produced video and motion picture based media at an affordable price, but a means by which  to access the audience/customer base in a very targeted, transparent, and impactful way.  It brings us great joy to help our clients tell their stories and obtain new and ever flourishing business.
Founder / Producer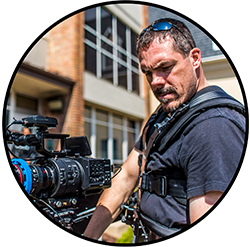 Robert W. Filion has worked in the motion picture production business since college graduation in 1994, and has freelanced with companies such as Microsoft, Court TV, Fox 18, Duke Energy, Blu eCigs, Lifetime, TLC, Honda, and Credit Karma in various capacities.
He is committed to bringing in all types of productions from concept to completion with the highest caliber sound and visuals despite budgetary restraints, and is an award winning Producer/Director, having hands-on experience in all facets of motion picture production from screenwriting and development, to pre-production, production and post-production.
Partner / Producer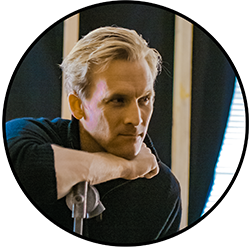 Julian Adams is a force to be reckoned with in independent cinema and commercial video production.  His experience includes producing, managing logistical operations, film financing, fundraising and investor relations, budgeting, hiring and managing cast and crew.
Since 2004, he has been busy in LA producing several music videos (Amy Cook, Trey Green, and Nikki Lang), and feature films ("The Last Full Measure" starring Samuel L. Jackson, Ed Harris, William Hurt, and "Phantom" starring Ed Harris, David Duchovny, and William Fichtner).